At Westlake Dental in Lloydminster, our dentists offer custom-fitted dental appliances to help improve and protect your oral health and overall wellbeing.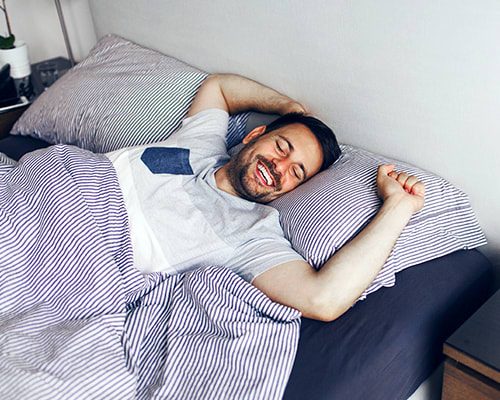 What is a Dental Appliance?
To maintain excellent oral health, we need to do more than simply brush and floss. Many of us play sports, grind or clench our teeth, or snore. For these individuals, dental appliances can help preserve and protect our oral structures, in addition to our overall health. 
At Westlake Dental, we offer dental appliances such as mouth guards for sports and sleeping, which are used to help improve and protect the health of your oral cavity.
Sports Guards
We encourage our patients to build physical activity and fun into their exercise routines by enjoying sports in their efforts to maintain a health body. 
But, risk comes along with any high-impact activity. At Westlake Dental, we are committed to helping you protect your mouth or teeth from damage or injuries that can occur when your mouth or teeth come into contact with another person or object. 
We offer custom-made sports mouth guards to provide a barrier between your teeth and the soft tissue of your mouth to protect your smile. 
Your dentist can fit you with a custom-made sports guard, so you can keep your eyes on the ball, your head in the game and your teeth protected. 
Night Guards
Do you grind your teeth while you sleep? A night mouth guard can help protect your teeth from damage. If jaw clenching is your issue, a mouth guard can help to keep you from clenching and alleviate pain.
This is important, as over time grinding and clenching (referred to as bruxism) can hurt both your upper and lower teeth, and lead to jaw pain. 
A night guard will act as a buffer, preventing contact and resulting damage, and easing the symptoms of grinding. 
Your dentist can fit you with a custom-made night guard, so you can have a restful night's sleep - minus worrying about damaging your teeth.